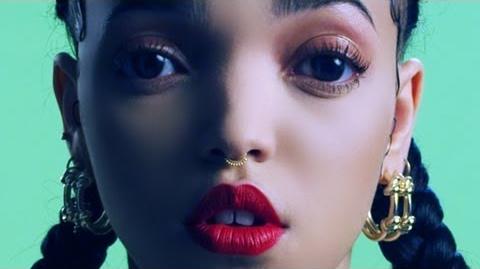 "Water Me" is the second music video released from EP2. The video was released on 1 August 2013. The video consists of a close up of FKA twigs' face. She begins to cry and it "waters" her, causing her eyes to grow larger. The video went viral, reaching over five million views on YouTube. The video was directed by Jesse Kanda and FKA twigs. The executive producer was Juliette Larthe, and the head of production was Margo Mars, both from Prettybird. The producer was Shimmy. The cinematographer was Sy Turnbull. The stylist was Jean Paul Paula, and the makeup was by Bea Sweet.
Ad blocker interference detected!
Wikia is a free-to-use site that makes money from advertising. We have a modified experience for viewers using ad blockers

Wikia is not accessible if you've made further modifications. Remove the custom ad blocker rule(s) and the page will load as expected.